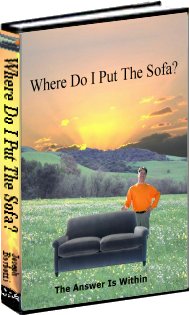 Congratulations, you're the proud owner of a beautiful home! Now what? Filling an entire house with furniture can be quite the daunting experience. Room after room needs to be attended to, and that's not a cheap proposition. Here are some tips to help you furnish your home while getting the most bang for your buck.
First, create a budget for the entire home. How much do you have to spend right now to provide for the essentials? Then break it down by room. You may want to consider buying furniture for only the necessary rooms in the house, at least at first. If you're a newlywed couple, for instance, you can wait to furnish the extra bedrooms. Instead, concentrate on buying quality pieces for your bedroom and the other common areas of the house like the kitchen and living room. Also, consider purchasing pieces that are multi-use. Chairs that aren't very heavy can be carried from room to room, so if you're entertaining guests one night, you'll be able to lay out furniture accordingly.
Throughout the process, it may be tempting to accept hand-me-downs from friends and family. It's not worth taking furniture that you don't actually like, however. While it may make for a temporary solution, you'll find yourself designing around it. All of a sudden, an entire room can take the aesthetic feel of the couch you shouldn't have accepted in the first place! Enjoy the open space of a clutter-free room, and then make design decisions based on your own taste.
It's also important to maintain your own style. People will try to influence you to purchase furniture one way or the other, so you need to make sure that the final decision is yours and yours alone. After all, you'll be the one relaxing in the home when the day is over. Take advice, but keep in mind that you'll be the one signing the credit card slip. Don't be afraid to make some eclectic choices. There's nothing worse than a home that doesn't speak to your own special personality. This is your space; do with it what you choose.
Try to buy furniture that will adapt to your lifestyle over time. A great example of this is the dining table. By purchasing a table that is expandable with leaves, you'll be keeping your options open. If you end up having a large family, you won't have to go out and buy a new table. Likewise, when you're searching for other furniture, keep in mind that you may someday have little kids running around. That means avoiding sharp edges that could easily cause an injury to an unsuspecting child.
This is bound to be one of your proudest (and most exciting!) moments. With a little patience, you can decorate your home inexpensively and create an atmosphere that you'll appreciate for the rest of your life. Furniture shopping doesn't have to be such a hassle; it can be a fun and rewarding way for you to appreciate the new home you've moved into.
Looking for Stylish designer leather sofa? Look no further. Beyond Furniture take pride in having unique furniture that takes peoples breath away. Having a house full of furniture from the Beyond Furniture range spells pure class.